One of my favorite hobbies that I don't get a lot of time for anymore is archery. I have been target shooting my bow for close to 20 years. It all started when I was a kid and my dad started bow hunting. My brother also started hunting. I didn't have the patients to sit in a tree and wait for the deer to come in. So I began just target shooting in the backyard.
Of course when I got my drivers license I was way more interested in chasing women, and
cruisin
' town. Then college came, and didn't have the time to shoot like I should. But about three or four years ago, I started shooting again.
3-d outdoor shooting is my personal favorite. This is a course set up usually in a wooded area, with targets that look like real animals. It may be deer, bear, turkey,
alligators
, and I have even shot at dinosaurs. Each target has a scoring ring. 11 or 10X is what most would call a "
bulls eye
." Inside the bigger ring is a 10. If it is the "vitals" of an animal it 8 points, and just for hitting the target it is 5 points. Courses vary from 20-40 targets. There are stakes in the ground to mark where you shoot from. When we shoot, it is anywhere from 20-40 yards.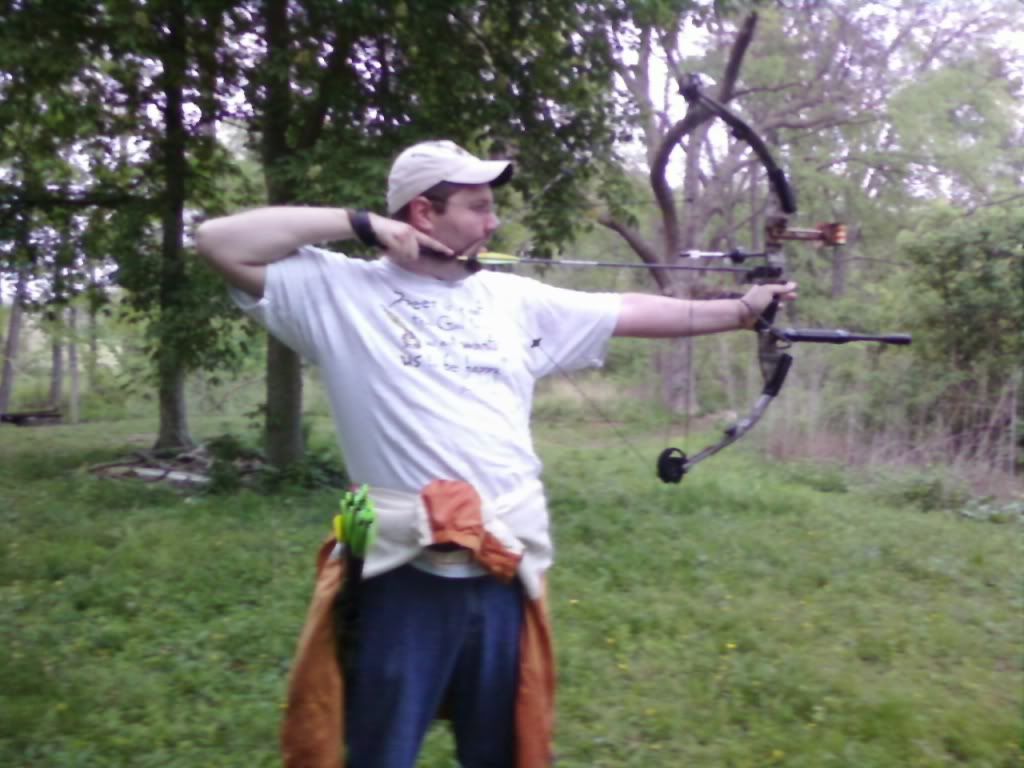 About three years ago, I was on a league that shot every week. It lasted about 16 weeks. It was a lot of fun. I placed 14
th
. Which sounds pretty good until I tell you there were only 16 in the league. But I did beat my dad.
My brother is the shooter of the family. Over the past few years he has really gotten into the
tournaments
and leagues. During the summer he is usually traveling to shoots with friends. And during the winter he is in an indoor league that just target shoots.
I told him I would love to be able to shoot more, so for my birthday he bought a gift certificate for Adventure Outdoors. He has been trying to get me to shoot there for a few months. Well, last weekend I finally had the time.
We head up to
Adventure Outdoors
, just outside of Warren. We head in the shop, and pay for our outdoor shoot.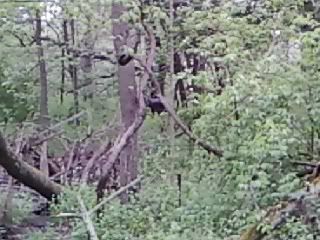 After a few shots on the practice range to see if I still have my form down, we head to the targets. Now,
Adventure Outdoors
has a 30 target course that leads you through their woods. I would say the total walk is between a mile and a half to 2 miles. It is a beautiful course, up and down hills, along creeks, through the woods, and along the edge of fields.
Plus they set up a mean course. Some the shots make you wonder just how far it is. You even have to take a chance or two. I mean, shooting through the "V" of a tree to get to the target. That was one of my favorite shots. Adventure Outdoors has a beautiful course, and really cool set up. If you are into archery at all, give them a try. They have the outdoor range, the 3-d course and an indoor range. If you are looking to get into it, they have a shop there to get you set up. I guess this time, you learned about my life "out" of headphones!